Inka Pinka - Single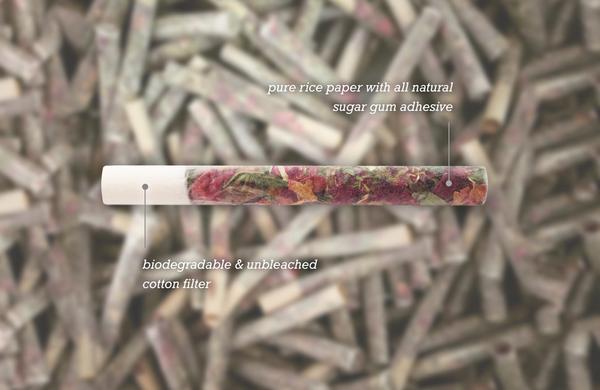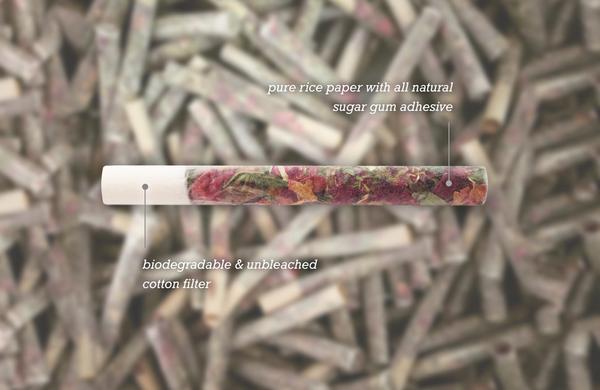 Inka Pinka - Single
SINGLE hand rolled smoke. For you to try and share.
// USE CODE: FREESMOKE for Free Shipping on this product //
our smokes are rolled with rice paper + sealed with sugar gum + biodegradable cotton filters
tubes are convenient to carry & durable for other uses afterward (chapstick or lighter holder, mini pencil box..you name it)
uses:
+ sacred smudge sticks
+ to wean off smoking tobacco
+ for sending prayers on the wind
INKA.PINKA:
a smooth blend that tends to the heart & mind, while uplifting the spirit
CONTAINS: INCAYUYO + PINK ROSE + GERMAN CHAMOMILE + LINDEN FLOWER
all organic
incayuyo wildcrafted in argentina
∆ TAKE HEED ∆
+ do not leave under feline supervision : )
+ SMOKING MAY BE HAZARDOUS TO YOUR HEALTH.
+ HOLY.SMOKES ARE INTENDED TO BE SAVORED IN THE MOUTH, NOT INHALED INTO THE LUNGS.
+ intended for recreational + ritual use by responsible individuals.
+ not recommended for internal use by pregnant + nursing women or those with allergies to the Asteraceae family.
+ MMM will not be held responsible for any consequences that may result from using this product // use at your own risk.
+ THIS PRODUCT HAS NOT BEEN EVALUATED BY THE UNITED STATES FOOD AND DRUG ADMINISTRATION AND IS NOT APPROVED TO TREAT, CURE OR PREVENT DISEASE.
+ YOU MUST BE 21 YEARS OF AGE OR OLDER TO BUY THIS PRODUCT.