Agate - Small Dreamer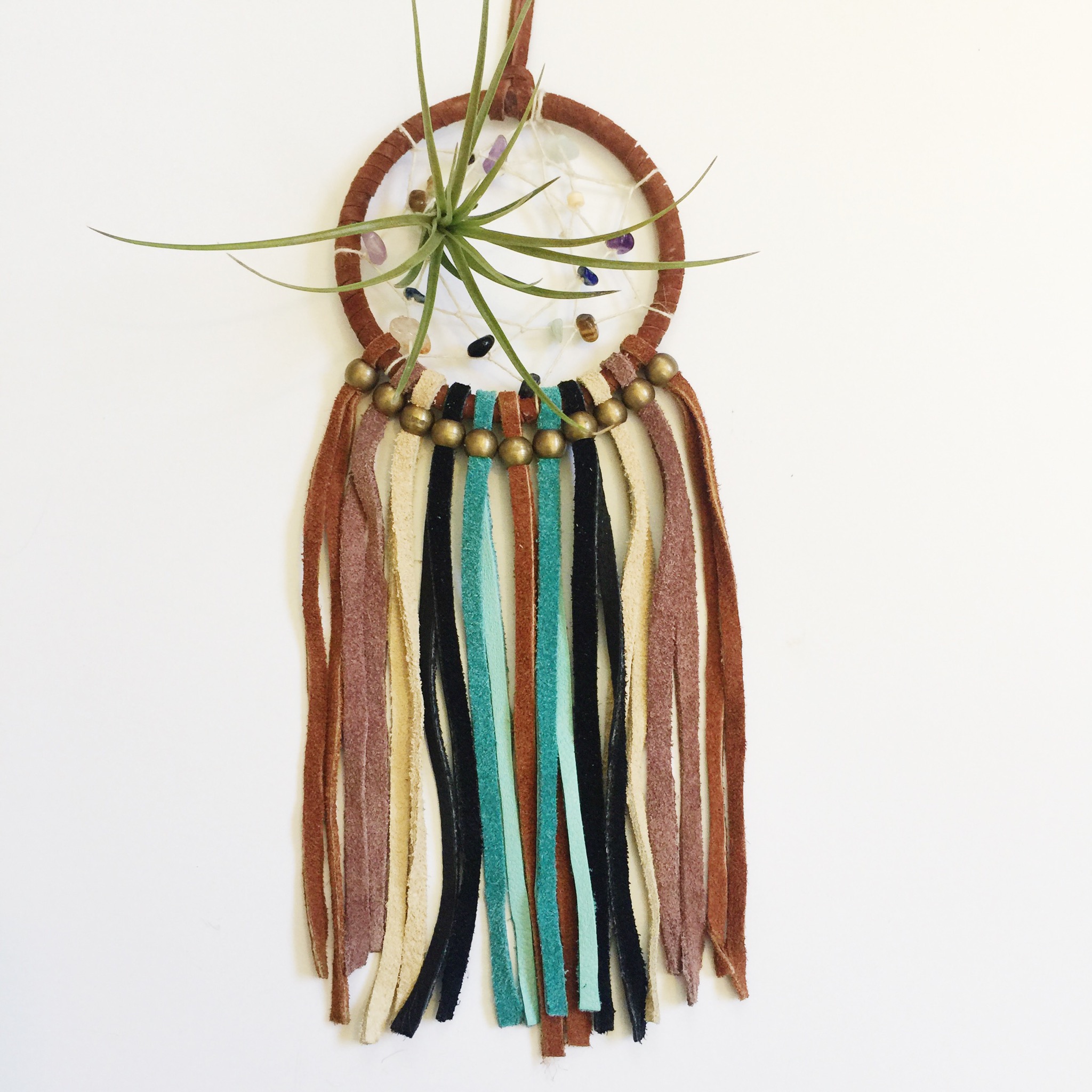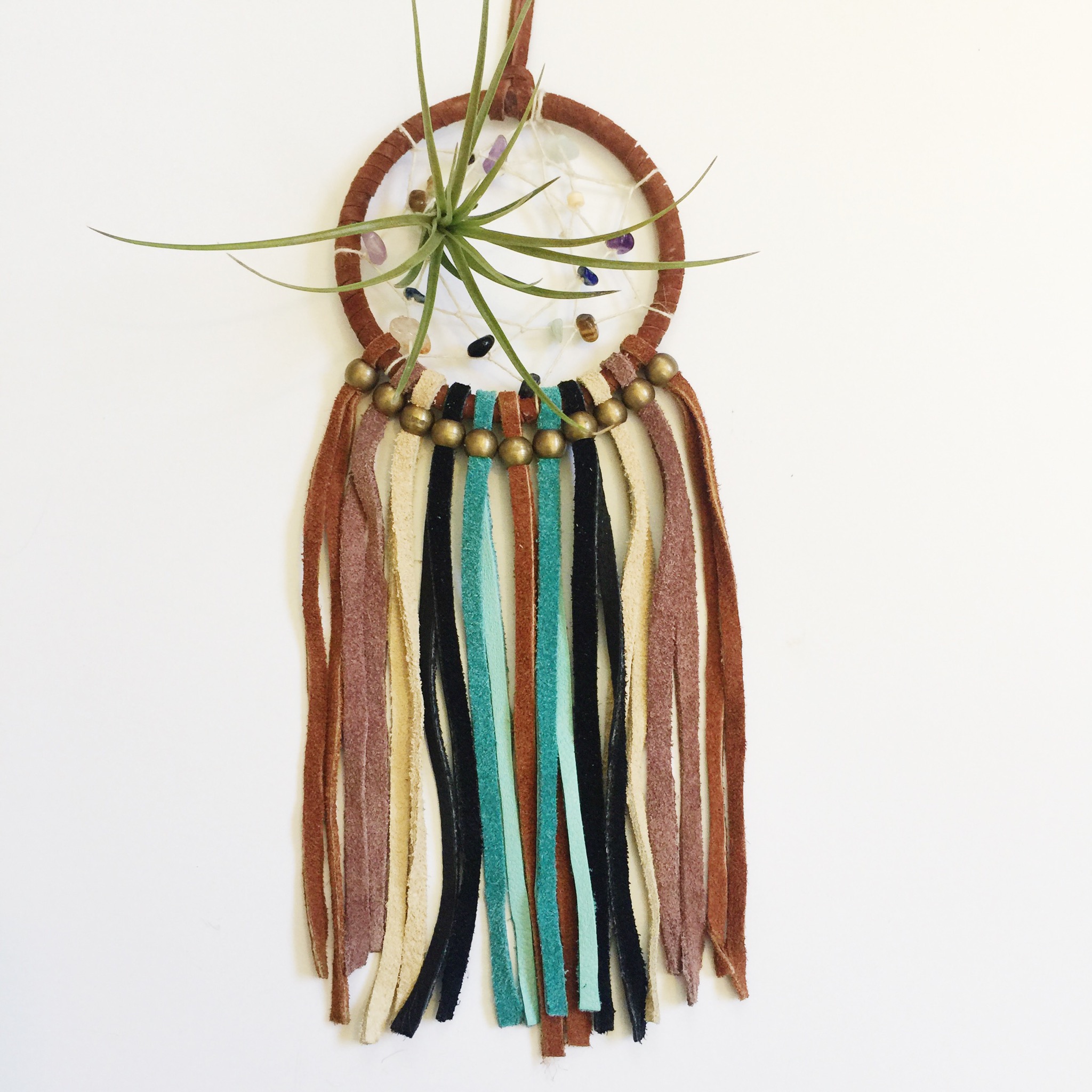 sold out
Agate - Small Dreamer
Handmade in AIRSTREAM <3
Agate is part of our Tillandsia - Air Plant collection - - - inspired by the nomadic, free spirit gypsy. Blooming with grace and originality with out having to set firm roots in the ground - being mobile and adaptable.
One of a kind
Measures 3 1/2" wide x 13" long
Care Instructions for Tillandsia:
Keep in well lit area - no direct sun in the summer months. Okay to have direct sunlight throughout the rest of the year.
Soak roots and fully submerge plant in water 1-2 times a week. Simply fill a cup full of water and rest the dreamcatcher on top - just letting the roots in the water. Flip over to submerge front of plant - hang back up to let dry thoroughly. (do not stress too much about the leather getting wet - it will dry)
Spraying plant can be used between watering but at least once a month must be watered sufficiently.