Alias: Queen Lynx
Home Base: Planet Earth
Official Position in MOBO: Trap Queen Goddess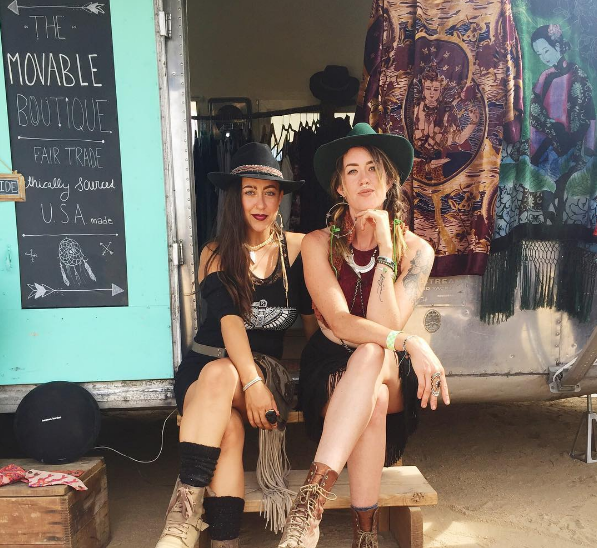 The Thing I Can't Live Without: Traveling to places I've never been
Secret Musical Indulgence: Not so much a secret..all of RENT!
Favorite MOBO Product: Brenna's Dream Catchers...they have so much love and energy in each one. Made with purpose and intention
Best MOBO Memory:
There are so many. I think during our first show at LIB, there was an energy and feeling working together with B for the first time. Some strong synchronicity of the two of us adding and respecting each others space was confirmation of why I was there. Its more than nice when you can not only finish sentences with a friend but create a vibe with someone not using words at all. During this weekend observation, I watched what that vibe did and who it brought into MOBO. It was nothing less than pure magic. We met so many amazing humans that weekend in this safe space we had...creative, silly and powerful. Always being on the same page as B made a long lasting memory for me in the world of MOBO.
A brief and wondrous account of your life's story:
Close to being an open book, there are so many obstacles and blessings I have encountered. A wondrous account I experienced was manifesting Burning Man. From the first year to the upcoming 7 years in, I call this place a space of creativity and humans at their best, home. Some of my family I go with I only see once a year. It is a time to celebrate, balance and remember why we are all here.
What's your creative outlet?
Dancing, making jewelry, crocheting, playing my crystal singing bowl
How did you get lucky enough to get swept up in MOBO?
I have always loved and supported MOBO from the time she was born. Watching Brenna and her amazingness build her dream from the ground up made me proud and so happy for her. I was more than thrilled getting that call from B while I was on business in the UK. She spoke of the biggest show yet, LIB, and said she couldn't imagine going without me. I was honored. I took a moment of wonder where this decision would take me. Everything in my body said yes. So I flew back to the states and began this magic MOBO adventure with her. It was the best decision I made.
Future goals?
So many. Overall my goal is to keep getting better at life. Adding to any space and letting people be who they are is a special feeling. To teach knowledge comes from simply just caring.
Favorite way to spend your time
Depends on the day and the energy in the air… dreaming, healing, listening to live music, dancing, watching movies, making and eating food, diving, traveling, connecting with people...loving my life
Who even ARE you?! Explain yourself...
A traveling free spirit fire sign, Queen Lynx woman of many backgrounds and so much love for life
// HUGE Thank You to Casey Sedlack of Our Little Lady Blog for curating the interview //
∆ Check out her blog for some serious women empowerment inspiration ∆
.... and SO much gratitude for my Queen Lynx.
Make sure to come meet her next time you're near MOBO!